About Us
Tampa Florida General Contractors That Care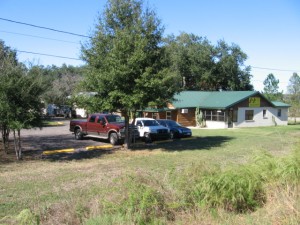 A & A Development (A&A) is a family owned, established minority corporation headquartered in Tampa, Florida. Building on over 50 years of experience A & A safely delivers consistent, high-quality, on-time, and within budget construction for projects of any size and type. A & A takes pride in every job we do, as our reputation has been built on excellent quality. Every crew is held accountable for each job it performs, and must have the client's approval before leaving the job site.
50+ Years of combined experience
A&A Development Inc. (A&A) is one of Florida's leading site development, asphalt, and concrete construction companies, serving the industrial, commercial, and residential markets. From parking garages and roadways, to sidewalks and driveways A&A has the experience and equipment to meet on-time demands for virtually any construction project. As a licensed, bonded, and fully insured general contractor with over 50 years experience, A&A consistently strives to deliver the highest quality work at fair prices!
Sincerely,
A&A Development, Inc.