Concrete Construction Tampa
Concrete Construction & Concrete Repair
Concrete Construction Applications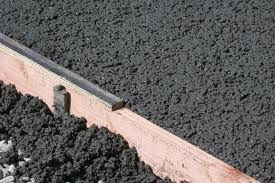 All but the most ardent skeptics agree that climate change is occurring. Although the ramifications and causes are debatable, nearly everyone agrees that man-produced CO2 is a major contributor to climate change and global warming. It is a fact that the operation of residential buildings in the U.S. comprises 21% of our energy consumption. Other statistics are even more convincing. We must do more to reduce energy consumption, and thereby CO2 contributions, in our homes and buildings
How do concrete homes save energy? Concrete's thermal mass has tremendous heat storage capacity, which means that maintaining a desired temperature is easier and uses minimal energy input. Lower, slower temperature swings also make a house more comfortable. A 4- to 6-inch thermal mass located on the warm side or interior of an insulation system contributes significantly to the energy efficiency of a home, and the amount of insulation significantly reduces when thermal mass is factored into energy use needs. In some parts of the country, especially those where the temperature gets too hot during the day and too cold during the night, insulation may be eliminated.
Applications of Concrete
A study by the NRMCA Research Laboratory compares the properties of concrete mixtures optimized for performance that may not comply with typical prescriptive provisions in specifications for concrete construction.
Concrete Construction Study
The Prescription to Performance (P2P) Initiative has been identified by concrete producers as an important initiative that will elevate the quality of concrete construction by providing qualified concrete producers the opportunity to use their expertise to optimize concrete mixtures for intended performance of concrete structures.
One of the goals of the P2P Initiative has been to develop technical data that demonstrate the benefits of performance-based specifications that could be used to support changes in codes and specifications.
This study addresses three cases:
Concrete Floor Slab Construction
Concrete Bridge Deck Construction using high performance concrete (HPC)
An evaluation of the current prescriptive provisions for durability in ACI 318 "Building Code for Structural Concrete."
It compares concrete mixtures according to the current typical prescriptive specifications or code requirements and demonstrates the benefits by developing concrete mixtures to intended performance criteria.
Concrete mixtures were prepared according to prescriptive requirements of an example specification for each application and compared with mixtures that satisfy the intended performance attributes. Fresh and hardened concrete properties were measured and compared. This comparison demonstrates the benefits and optimization of concrete mixtures for performance over prescriptive provisions. Funding for the study was provided by the RMC Research Foundation.
Concrete Contractor Tampa
Sustainable Concrete Applications
We offer the very best value in Tampa Concrete Work Don't pay top dollar for your for your next Tampa Concrete Job or Concrete application . Call us for a free quote.
A wide variety of concrete methods and products give you the techniques to create both beauty and function in ways that improve the impact of buildings on the environment. Sustainable development is about balancing human needs with the earth's capacity to meet them. Concrete offers a wide range of capabilities to help achieve this balance
Applications of Concrete
Concrete has been used for construction since ancient times. Modern day concrete application include dams, bridges, swimming pools, homes, streets, patios, basements, balustrades, plain cement tiles, mosaic tiles, pavement blocks, kerbs, lamp-posts, drain covers, benches and so on.
It is interesting to note that over six billion tons of concrete is produced each year, and is the second most widely used substance. Concrete is specific to different applications like rebuilding, mending and construction. Concrete building components in different sizes and shapes are also made before hand and later applied. They include wall panels, doorsills, beams, pillars and more. Post-tensioned slabs is a preferred method for industrial, commercial and residential floor slab construction.
Ready Mixed concrete is durable and hard wearing and is used for variety of applications owing to its crack-resistance and durability. Situ concrete is cast in place, on site. Precast concrete finds application in concrete curtain walls, exterior cladding and structural walls, as it monolithic and can be easily used for two-way structural systems. It is also adjustable to post tensioning and easily adapts to any building shape.
Cast-in-place concretes
Cast-in-place concrete is an unhardened state, like ready-mix, and is placed in moulds. Ready mixed concrete is proportioned and mixed off the project site. It finds application in foundations and slabs-on-ground, walls, beams, columns, floors, roofs, bridges, pavements, and other infrastructure.
Controlled-density fill is used as structural fill, foundation pillar, pavement base an pipe bedding. It is also known as flowable mortar.
Decorative purpose
The life expectancy of concrete flooring materials is much more than other flooring material. It is used to enhance concrete applications and to add colour and texture to interiors, driveways, pathways and patios
Fiber Cement
Fiber cement is made using a mixture of sand, cellulose fibers and cement. It has a wood-like appearance, is durable and used for decorative shapes and trim applications.
Green roof
Vegetative roofs are used in residential societies, office buildings, hospitals, schools, recreational facilities, shopping centers and airports.
Building design
Concrete is used to provide prolonged building benefits by functioning as thermal mass, acoustical barrier and durable structure
White Topping
It is a Portland cement concrete overlay on existing asphalt concrete pavement and used in airport pavements, highways, secondary roads, and other pavements.
Other Applications
Beams, drain tiles, piers, steps
Post, Beam and Deck
Pilasters and round column forms
Brickledge application
Hardscape Pavers
High Performance Admixtures
Masonry
Soil solidification
Stucco Tilt-up
Insulating Concrete Form
Motorways/roads, overpasses and parking structures
Brick/block walls and bases for gates, fences and poles
Building structure, fences and poles
Over the years, concrete has established itself as a sturdy building material used for different applications. The inherent benefits of using concrete as a construction material are durability, fire-resistance, low maintenance, energy efficiency and environmental friendliness. Owing its generic qualities, it is not surprising that concrete is used more than any other man-made material on earth.